The 2016 edition of the Battle in Seattle Division 1A ROC is coming soon!! Register now at AskFRED before fees go up on January 23rd!!
This year's tee shirt design is pretty awesome, featuring Sasquatch and the Space Needle: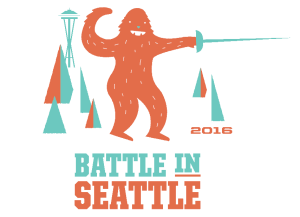 If you pre-order your shirt when you register, it's only $15 — a bargain compared to the $35 many events charge these days!! Even at the door, it's only $20.